Kingscote Show 2023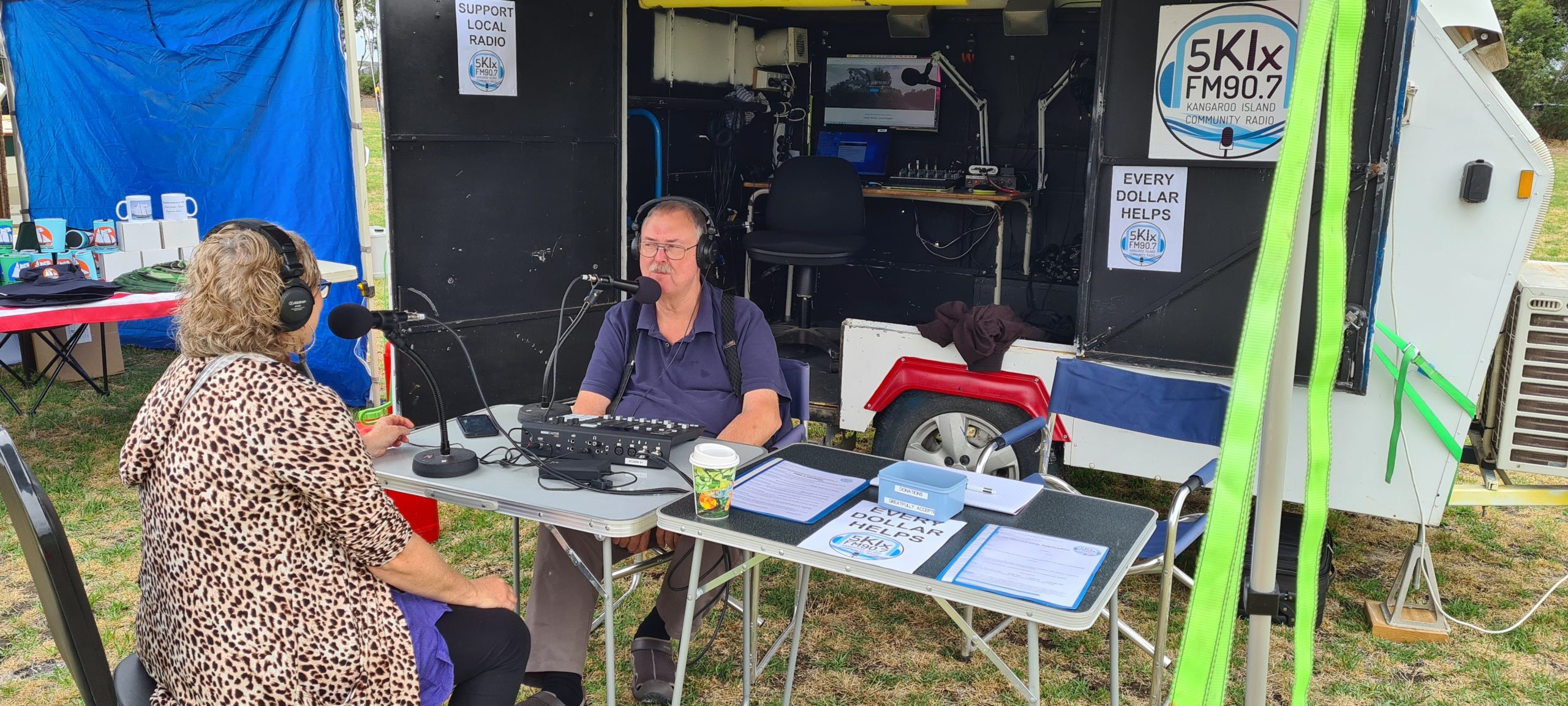 All the crew had a great time at the show this year and meeting lots of our islanders. We went live after lunch until 4pm and held several interviews during the afternoon with several stall holders.
The live transmission had its moments with internet issues but all up was reasonably steady most of the afternoon.
Groups should note our Outside Broadcast Van is available for events at no charge. If we are attending an event the station can also promote your function leading up to the big day.
All you need to do is contact our Programming Coodrdinator (David Hales) to make the arrangements required on 0408 818 096.
---
Please support our 5KIxFM 90.7 Sponsors