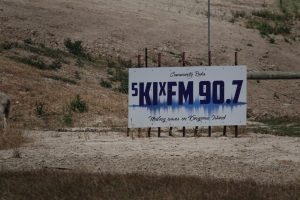 Even if you don't have a business or group that can sponsor 5KIxFM 90.7 you can still help us out.
How about making a donation?
Every amount raised goes towards the station to keep it a valuable service to the community of Kangaroo Island.
Please contact our Treasurer at: treasurer@5kixfm.org and donations can be made via credit card, money order or cheque.
---
Please support our 5KIxFM 90.7 Sponsors