We will list out outside broadcast events here as well as in the calendar.
The 5KIxFM 90.7 rew would be delighted to broadcast from your evenmt or function. Weattend with our OB Van (Outside Broadcast Van) and provided we can get a link back to the station when we come and pre test the site….. Then off we go!
This can help:-
boost potential attendees
promote your organisation and what it does
add a feature that will be happening at your event on radio
Don't forget, we broadcast not just to KI but the world via our internet live stream.
If you have an event which could benefit from having an Outside Broadcast Unit with live radio coverage?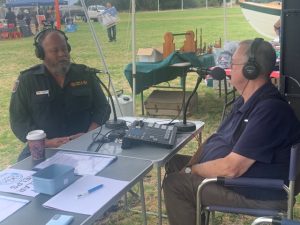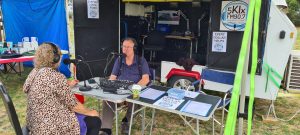 Ideal for:-
Sporting Events
Fetes & Markets
Clubs & Associations
We can even record you revent for later use such as web sites and social media pages.
To have your event broadcast live, just call our Programming Manager (David Hales) on 0473 88 77 35. If he is unavailable, please leave a message as he has poor phone reception and he will get back to you.
5KIxFM 90.7 supporting the community of Kangaroo Island.
---
Please support our 5KIxFM 90.7 Sponsors