We will be holding these Fund Raiser BBQ's on a regular basis to help support you local community radio station 5KIxFM 90.7.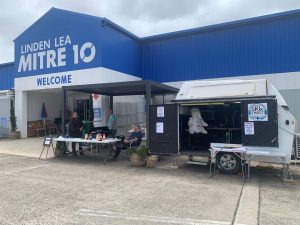 Linden Lea Mitre 10
First Friday of every month
10am till 2pm
Sausages
Bacon & Egg Rolls
Soft Drinks
Water
So join us for a chat, a meal and some fun!
Best this of all is to join 5KIxFM 90.7 as a member and your **feed is free!
NOTE: ** One meal and drink per membership.
SEE YOU THERE!
---
Please support our 5KIxFM 90.7 Sponsors